Set 1: Covericious Skin Fit Tinted Moisturizer SPF40 PA++ (30ml) Light Beige / Natural Beige + Covericious Skin Fit Tinted Moisturizer SPF40 PA++ (10ml) + Prime Primer Classic (5ml) + it Radiant Vegan CC Cream SPF17 PA+ (5ml)
Set 2: it Radiant Vegan CC Cream SPF17 PA+ (30ml) + Prime Primer Classic (10ml) + Covericious Skin Fit Tinted Moisturizer SPF40 PA++ (1ml) X 4

Set 3: Discovery Set (Prime Primer Classic 10ml + Hydrating 10ml + Tone-Up 10ml) + it Radiant Vegan CC Cream SPF17 PA+ (5ml) + Covericious Skin Fit Tinted Moisturizer Skin Tint SPF40 PA++ (1ml) X 4 + Hello Sunny Aqua Sun Essence SPF 50+ PA++++ (5ml)
Covericious Skin Fit Tinted Moisturizer SPF40 PA++ (30ml) – A long-lasting base that helps to illuminate dull skin tone and gives you natural looking skin. Perfect for those who prefer the "No makeup-makeup" look.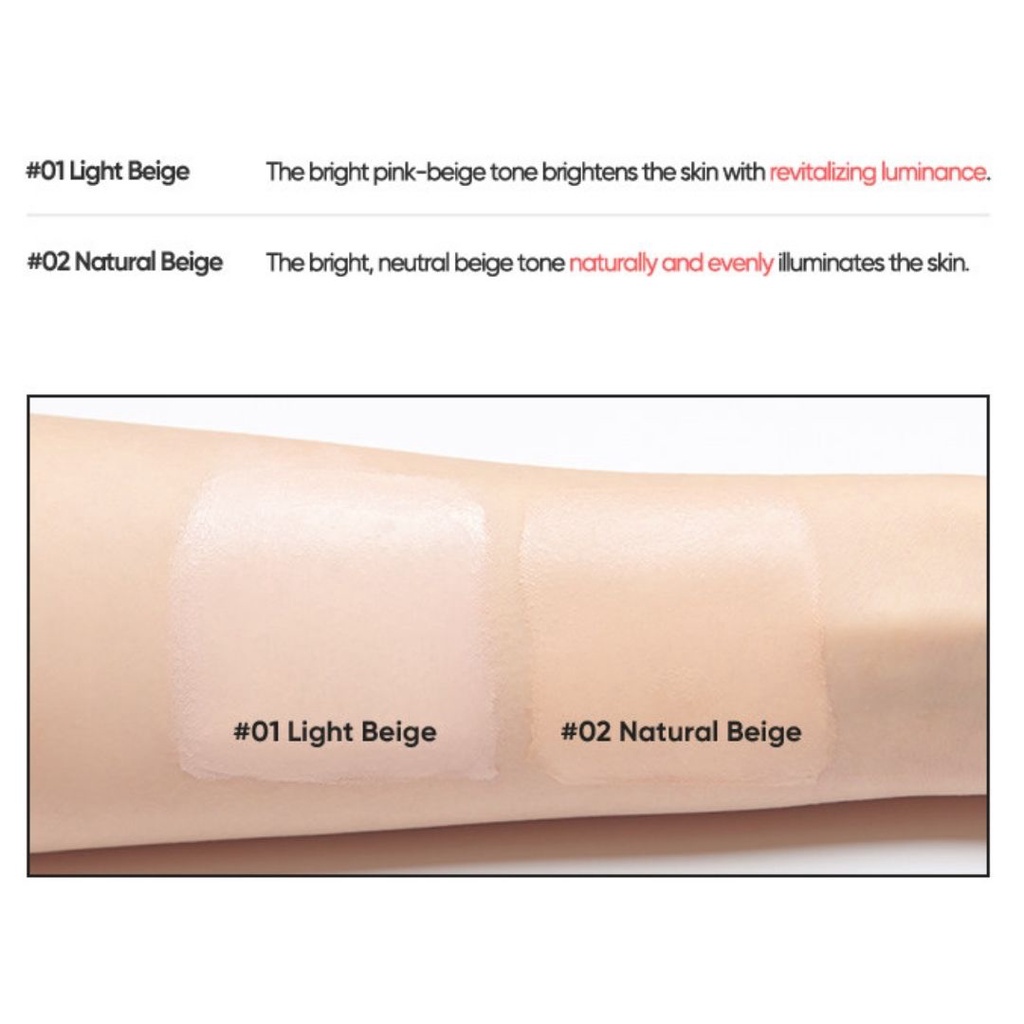 It Radiant Vegan CC Cream 30ml – A water-based brightening base to finish skincare and makeup at once. Now it's Vegan, do daily vegan tone up with it Radiant Vegan CC Cream!
Discovery Set – Prime Primer Classic 10ml + Prime Primer Hydrating 10ml + Prime Primer Tone-Up 10ml + FREE Mesh Pouch – Compact and convenient to carry for your Christmas day out!
Hello Sunny Aqua Sun Essence SPF 50+ PA++++ – The sun essence instantly lowers the skin temperature with abundant moisture when applied. It is a high-moisture organic tea product containing blue agave leaf extract, which is only found in Mexico, and it absorbs quickly and moistly without cloudiness as if applied with moisture essence.
Prime Primer
Classic – provides a seamless coverage by creating an invisible layer that acts as a barrier to outside elements. Its velvety finish minimizes the appearance of pores and fine lines while controlling oil.

Hydrating – Moisture-boosting base that calms and smoothens rough and irritated skin & Hypoallergenic primer that controls skin oil and moisture balance.
Tone-up – Contains Jeju cherry blossom extract and Prunus Yedoensis Flower Extract which leaves skin hyrated, radiant, smooth and revitalised.